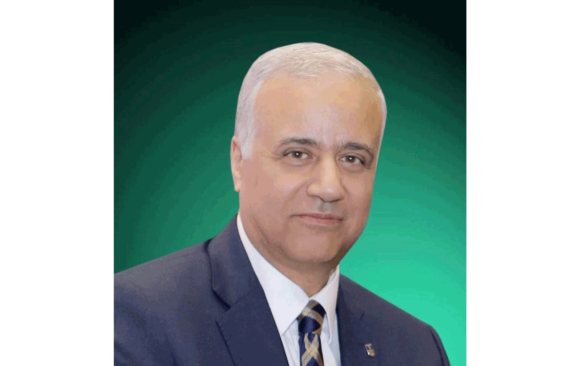 President of Alamein International University

Professor of Structural Analysis, Faculty of Engineering – Alexandria University
Professor Essam Elkordi is the President of Alamein International University and professor of Structural Analysis at Faculty of Engineering at Alexandria University. He is Former President of Alexandria University (2016-2020) and Former Consul and Director of Cultural and Educational Affairs at the Consulate General of Egypt in Montreal, Canada (2014-2015). Over the course of his career, he assumed many leadership posts including: Vice President of Community Service and Environment Development (2015-2016); supervising the Cultural and Educational Affairs Office at the Egyptian Embassy in Washington D.C., U.S. (2014); Secretary General of the Education Development Fund, Cabinet of Ministers (2009-2012); Dean of the Faculty of Engineering at Alexandria University (2008-2009); and Executive Manager of the Project Management Unit at Alexandria University (2006-2009); and member of the Board of Trustees of the Egypt-Japan University of Science and Technology (E-JUST) (2017-sep-2020). and the Bibliotheca Alexandria (2016-sep-2020). He is currently a member of the Council of Private Universities.

Professor Elkordi headed an elaborate project to establish the Women's Hospital, Alexandria University Blood Bank and the Smouha University Hospital in collaboration with the Ministry of Finance and the World Bank, Private Public Partnership Program (2007-2009). He was the Acting Chairman of the Civil Engineering Department at the Faculty of Engineering at Beirut Arab University, Lebanon (1998). Professor Elkordi was a member of the Egyptian National Committee for Education, Science and Culture (UNESCO – Alexo -ISESCO) from 2019-2020 and was chairman of the Committee for the Nomination of New University Presidents (2019-2020). He served on the Board of Directors of the city of Scientific Research and Technological Applications Authority from 2016 to 2020. In addition to his academic and administrative achievements in the field of higher education, professor Elkordi is a designer and engineer supervisor and consultant since 1981.

Professor Elkordi obtained his Ph.D. in Civil Engineering from Northeastern University in Boston, U.S. (1992) and earned both his M.Sc. (1985) and his B.Sc. (1981) in the same field from Alexandria University. During his doctoral studies in Northeastern University, he was a Teaching and Research Assistant at the Faculty of Engineering (1987-1992). Early in his career, he trained at the design office of Sulzer brothers Ltd., Switzerland. As a Scholar, he visited many prestigious universities and participated in conferences in the U.S., Canada, and many African and European countries and is the recipient of several prestigious awards.