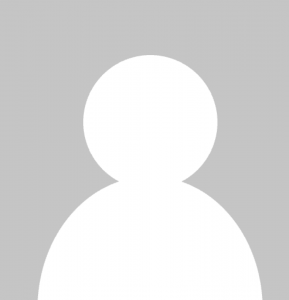 Teaching Assistant
Department of Pharmaceutics & Industrial Pharmacy
Biography
Nada Ahmed is a Clinical Pharmacist who believes that advanced patient care will be accomplished by didactic , experiential and inter-professional education presented for the future pharmacists as well as by translating basic science knowledge into clinical applications .
She has received the Bachelor of Science degree in Clinical Pharmacy from Faculty of Pharmacy , Clinical department, Alexandria University with c GPA 3.84. Also She has received the Certificate of The Best Presentation at college as well as the Certificate of Appreciation as an E.G.C President of School Cooperative activities .
She has been trained in different areas of Pharmacy Practice like different hospitals and Pharmacies. She is looking forward to conducting research inclusive of the basic, clinical and administrative sciences that contribute to the advancement of the Pharmacy profession through preparing students capable of delivering patient care as inter-professional team members and promoting global health .
Analytical Chemistry :
This course is an introduction to quantitative analysis and expressing solution concentrations.
Such that the Practical Sections has been teaching different types of Titrations ; their principles and applications as for example Acid-Base Titration, Complex metric Titration , Argentometric Titration and Precipitation Titration .
Therefore at the end of these sections the students were capable of determining concentrations of different solutions accurately and precisely.
Botany and Medicinal Plants:
This course is an introduction to general principles of botany ;Plant nomenclature & classification…..etc.
The Sections was intended to teach and demonstrate the students: Plant morphology, anatomy, physiology, structure & modifications of its tissues MICROSCOPICALLY and MACROSCOPICALLY.
Also Families yielding important phytopharmaceutical and their uses.
Pharmacognosy :
This Course is teaching the scope of pharmacognosy & its role in modern medicines. Such that the sections is directed towards teaching the students the medicinally important drugs derived from different plant organs; their Identification and authentication as well as common herbal drugs in pharmacy market .
Pharmaceutical Organic Chemistry-2:
This Course is teaching the classification of different groups of Organic compounds ,their functional groups and reactions like for example reactions of benzene, alkyl benzene and aryl halides ; in order to make the student understands and interprets this information to be capable of drug designing in the future.
The practical sections were explaining the different physical and chemical properties of these compounds and their reactions such that every student had to do these reactions on his/her own in order to learn and observe the Chemical tests that he/she has been taught in the theoretical lectures.