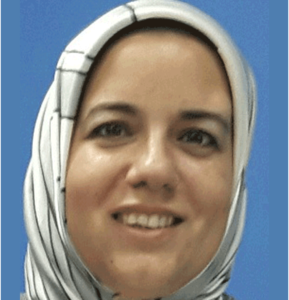 Assistant Professor
Department of Pharmacy Practice & Clinical Pharmacy
Biography
Dr.Noha is a lecturer of Pharmacy Practice in Faculty of Pharmacy, Alexandria University. She have a 6 years experience as a clinical pharmacist in Alexandria University Hospitals, where she got a great experience in this domain. After she got her PharmD degree, she joined Pharos university team to continue her passion for clinical pharmacy education. Then she joined Alexandria University in the Pharmacy Practice department.
Her research interest in Pharmacokinetics, Pharmacometrics, Pharmacy Practice, Medication Therapy Management and Pharmacoeconomics.
Assistant Professor of Clinical Pharmacy & Pharmacy Practice, Faculty of Pharmacy, Alexandria University
Pharmacy Orientation
Hospital Pharmacy
Drug Information
Pharmacokinetics
Clinical Pharmacokinetics
Clinical Pharmacy
Community Pharmacy
• Ramy Mohamed Ghazy, Mohamed Mostafa Tahoun, Sarah Mohamed Abdo, Ayman A. El-Badry, Noha Alaa Hamdy. Evaluation of Praziquantel Effectiveness After Decades of Prolonged Use in an Endemic Area in Egypt [published online ahead of print, 2020 Jul 29]. Acta Parasitol. 2020;10.1007/s11686-020-00242-x.
• Mohamed H. Elnaem, Noha A. Hamdy. Professional Boundaries. In Encyclopedia of Pharmacy Practice and Clinical Pharmacy, 2019, Elsevier. pp 261-267
• Hamdy NA, Hegazy SK, Adam AG, Khalafallah NM. Drug Disposition in Diseases Altering CYP450-Mediated Metabolism. MOJ Immunol. 2018;6(6):267‒273.
• Hegazy SK, Hamdy NA, Adam AG, Khalafallah NM. A New Model of Drug-Disease Interaction in Rabbits. Journal of Pharmacy and Pharmacology, 2017; 5: 591-605.
• Hegazy SK, Adam AG, Hamdy NA, Khalafallah NM. Effect of active infection on cytochrome p450-mediated metabolism of cyclosporine in renal transplant patients. Transpl Infect Dis. 2015 Jun;17(3): 350-360.
-Noha A. Hamdy. The impact of obesity on the pharmacokinetics of drugs used in cardiovascular settings. Proceeding of CardioAlex 2019 held in BibAlex, in Alexandria, June 2019. (oral presentation)
-Noha A. Hamdy. Designing MTM plan based on PK/PD of statins. Proceeding of CardioAlex 2018 held in BibAlex, in Alexandria, June 2018. (oral presentation)