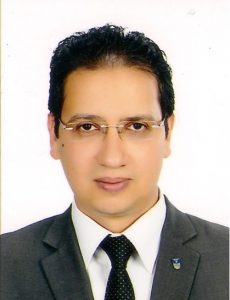 Assistant Professor of Information Systems and Computers
Advisor to the President of AIU  for Managerial and Information Systems
Biography
Dr. Maged Farouk ElSayed is the Advisor to the President of Alamein International University for Managerial and Information Systems, since 2020, and an assistant professor of Information Systems and Computers at Alamein International University and Alexandria University. He is a former Advisor to the President of Alexandria University for Administrative development and Information Systems (2019-2021). He has acted as the Exchange Pillar Coordinator of the USAID-funded project to establish a Centre of Excellence for Water in Alexandria University (2019-2021).
Dr. ElSayed served as the Cultural Attaché and acting Director of the Bureau for Cultural and Educational Affairs of the General Consulate of Egypt in Montreal, Canada (2017-2019), the Cultural Attaché and Deputy Director of the Cultural and Educational Bureau of the Egyptian Embassy in Washington, USA (2014-2017). He was the Director of the Quality Assurance Unit and the Director of Information Technology Unit at Faculty of Commerce, Alexandria University (2010-2014). Dr. ElSayed was the Associate Dean for Student Affairs and Deputy Department Head of the Management Information Systems Department at College of Management and Technology at Arab Academy for Science and Technology (2007-2010).
Dr ElSayed Obtained his PhD and MSc degrees in Computer Science from WPI, USA (2005) in the fields of Databases and Data Mining. During his doctoral studies in WPI, he was a Teaching and Research Assistant and a member of the DSRG research lab at Department of Computer Science (2000-2005). He also holds a Master of Business Administration (MBA) degree with Information Systems Concentration from Arab Academy for Science and Technology, Alexandra, Egypt (1998) and a post-graduate Diploma in Accounting Information Systems and Computers (1994) and a BSc. Degree in Accounting (1991) from Alexandria University. Dr. ElSayed is a Certified SAP Solution Architect (2010).
Dr. ElSayed has been teaching since 1995, he taught variety for Information Systems and Computer Science Courses at Bachelor, Master, and PhD levels in addition to MBA, IMBA, and EMBA programs in several universities in different countries including Egypt, USA, Saudi Arabia, Bahrain, and Qatar. Dr. Elsayed's research interest includes Information Retrieval, Big Data, Knowledge Discovery and Data Mining, Decision Support Systems, and E-Learning and has published papers in several local and international journals and conferences. He also supervised several Master and PhD students.
In addition, Dr. ElSayed was involved in several higher education projects including the national project for establishing national universities and the national blinded learning project. Has also consulted for several Information Systems projects and Quality Assurance projects